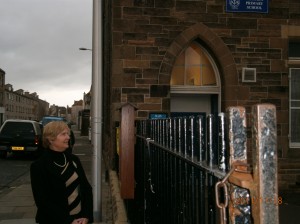 Following on-going discussions with the Parent Council and the Education Department over the catchment area (including
the Waterfront), the Council has agreed to increase the number of classrooms at Victoria Primary School.
Plans are already in place and a new classroom is being created. There will also be further upgrades and new toilet will be
provided.
This is really welcome news, and something the Parent Council has been looking at for some time. Although construction has slowed down considerably at the Waterfront, it was felt by the Department that there was a need now to add a new classroom.
I was sorry to miss the relaunch of the Wee Museum, but look forward to having a good look round at my next surgery at the school.