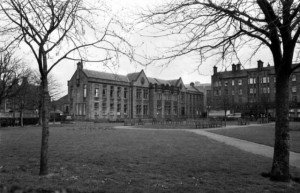 I spent a lovely Friday afternoon in a packed South Leith Church Hall with many people who had worked at Leith Hospital, or been patients there.
We had gathered to watch a one-act play set in the hospital in the 1960s. It was beautifully performed by professional actors. It is hoped that the full length version, when completed, will be performed at next year's Leith Festival.
We were also shown a locally produced documentary about the hospital, from its inception until it closed its doors. It was obvious how much affection there is for the old place! I do feel that we are lucky to have the new Leith Treatment Centre available to us. Although it may not have the emotional attachment of Leith Hospital, it certainly is a great facility to have in the centre of Leith.